Vegetable processing
Vegetables: an essential food ingredient.
Vegetables can be used in many ways. This article gives a brief overview of how vegetables can be treated to be suitable for consumption.
Vegetable - Juice
Significant quantities of juice are produced from vegetable sources such as carrot, celery, beetroot and cabbage. In general, the fresh vegetables are first washed and sorted before being coarsely milled and then pressed to extract the juice. Most vegetable juices have low acidity, i.e. a pH >4.5, and therefore they require a full sterilisation process or freezing to be rendered safe.
Vegetable juices are sometimes acidified with organic or mineral acids to reduce the pH, so that a milder heat treatment (pasteurisation) is then possible. Some low acidity juices are blended with high acid juices such as tomato, rhubarb, citrus, pineapple or sauerkraut, so that they are acidic enough to only require pasteurisation. Some vegetables may be blanched prior to acidifying and extraction. Root vegetables are usually peeled before maceration and extraction.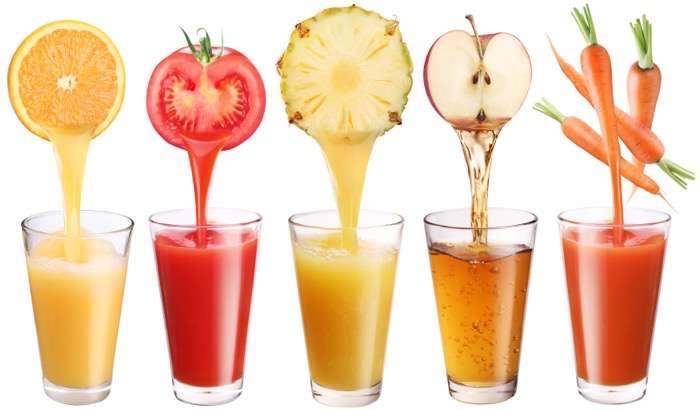 Vegetable - Heat treated and frozen
Process conditions vary depending upon the vegetable type but preliminary operations for both heat treated and frozen vegetables are similar to those described for fruits and usually involve washing, grading and screening to remove extraneous matter such as stone and dirt.
After washing, the vegetables are peeled and may be trimmed. After peeling the vegetables may be left whole or cut in a number of ways such as sliced or diced. Some vegetables are washed after slicing to remove the surface starch. Most vegetables require blanching; steam or water blanching are the most common methods. The product is then rapidly cooled. After cooling the product may be re-inspected and screened before being quick frozen or filled into cans or glass jars, usually with a hot brine (sugar, salt, acid), and then heat processed. Vegetables generally undergo a full sterilisation process as the pH is to high to inhibit microbial action.
Vegetable - Pickling
In a typical pickling process, raw vegetables are delivered and subjected to washing and screening operations to remove extraneous matter such as stones. Depending upon the vegetable, the raw material might be steam cooked and then cooled. The product is then peeled (typically using steam) and re-inspected before being cut to the required dimensions, e.g. sliced/diced/shredded, and transported to the filling line. The chopped vegetables are then filled into containers. An acidifying liquor is mixed with spices and transferred to the filling line to be used in the pickling sauce. This liquor typically consists of acetic acid, malt vinegar, spirit vinegar, distilled malt vinegar, liquid sugar and salt depending upon the formulation. The acidifying liquor is deposited into the containers. The container is sealed and typically pasteurised (e.g. hot filling and hot water spray tunnel) before cooling and packaging.
Vegetable – Drying
Vegetable drying uses raw materials such as (potatoes), tomatoes, mushrooms, onions, etc. The basic process is the same as in fruit processing (i.e.sorting, grading, washing, drying and packing). Many vegetables are also sun dried at source. Mechanical methods can also be used, as well.
Editorial
Aviko supports innovation with hygienic cable guide
Streamline HD pilot project: lower costs, maximum food safety.
Wherever it can, Aviko supports initiatives that contribute to food safety in the food and drinks industry. In the context of context of increasing production, Van Lente Systeemintegratie B.V. installed several Niedax Streamline HD cable tray systems for Aviko. This resulted in lower costs and time savings for Aviko and maximum food safety for the consumer.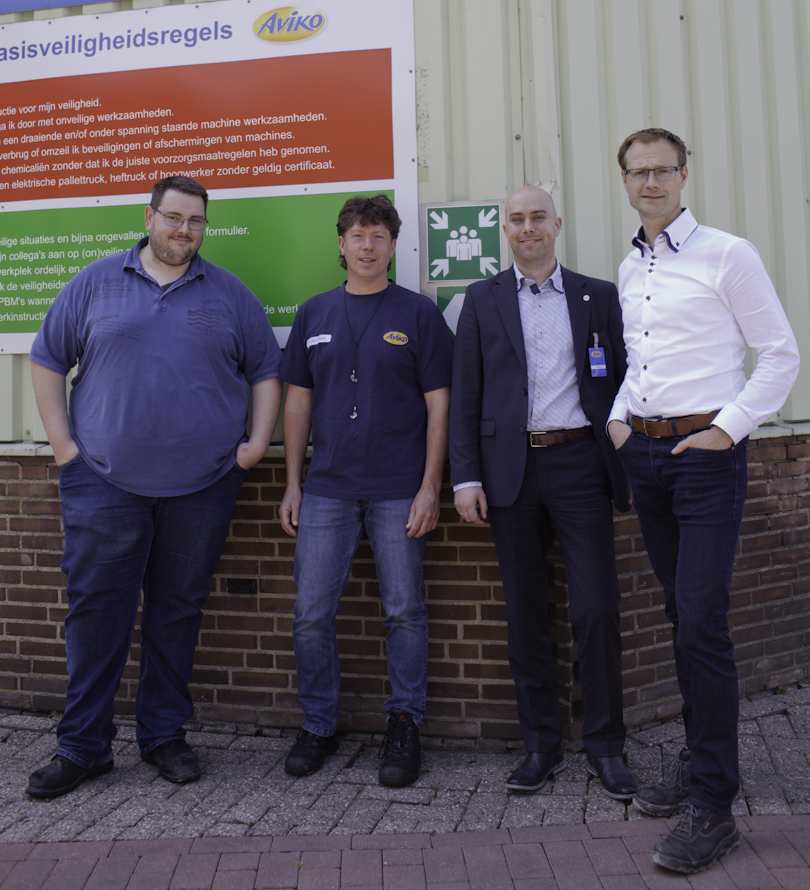 Aviko has been in existence for fifty years. Following the construction of the production site in Steenderen, Aviko captured the world market in frozen chips; all from its humble beginnings in Achterhoek, simply by using honest products. With a diverse product range, including successful potato specialities like Aviko Rösti and Aviko Aardappelpuree, the Dutch producer has grown into one of the biggest potato-processing companies in the world.
Aviko believes in the responsible use of natural resources and in high-quality food processing with a particular focus on the nutritional value of the potato products. Gerwin Schuurman, Project Engineer at Aviko: "I have worked here since 1997 and a great deal has changed over the past twenty years. Aviko regularly brings new products onto the market and the factory has been extended a number of times. Each time it has been extended we have looked more and more closely at details that have an impact on food safety. The ladder conveyor belts together with the cabling to control the production lines have always been a point of concern. We use an open cable guide system that is easy to clean. It was only the tie-wraps that hold the wires in place that continued to form a potential risk factor in terms of maximum hygiene. We wanted to eliminate this risk."
Safe Food Factory
People and the technology together determine the quality of food processing and sometimes you need people to ask questions about the technology that have a practictical focus. Like last year at the meeting of the Safe Food Factory expertise centre on food safety and cabling. Representatives of the entire food-producing chain came together in Ede, from food and drinks producers to machine manufacturers and installers, to share thoughts and develop common guidelines on the central question: 'How do you ensure cabling in the food industry is hygienic?' This exploration resulted in the first practical guidelines for hygienic cabling that have now been applied across the sector.
Business Development Manager at Niedax Group Michael Evers was present at the meeting in his former role as Account Manager Food & Beverage, as was Bert Smid who, as Commercial Manager at Van Lente Systeemintegratie B.V., has brought many projects in the food industry including for Aviko to a successful conclusion. Project Engineer Gerwin Schuurman from Aviko asked about ways to minimise the number of tie-wraps in production environments. Because there is a rule at Aviko: 'No non-detectable tie-wraps above the production lines'.
Aviko's need for cable conduits without tie-wraps reflects a general need in the food and drinks industry and the producers' market. Following discussions with the Hygienic Cabling working group at the Safe Food Factory expertise platform, specialist in cable management Niedax Group developed the Streamline Hygienic Design (HD) cable management system, a cable guide system with an ingenious fastening system that can be hygienically cleaned for carrying cables of all types, dimensions and diameters.
Pilot project
All tie-wraps used in the Aviko production facilities had metal strips so that, in the unlikely event they should drop onto the production line, they could be detected and removed. More than half a million of these tie-wraps were in use at the Steenderen production facility. At an initial cost price of seventy cents each the tie-wraps have come to be a significant cost item. Van Lente advised Aviko to try out an innovative cable guide system that completely does away with the need for tie-wraps.
Following discussions internally, Aviko decided to try out the latest development in the field of hygienic cabling at the earliest opportunity. This opportunity arose when the production line had to be extended to provide production capacity of 22,000 tonnes a year for the new Rösti Rondjes. Schuurman explains, "We thought: the hygienic cable tray system could well the kind of thing we're looking for, so we decided to do a trial and share our experiences in practice with the other Aviko sites."
Van Lente created a design for the installation of the Niedax Streamline HD cable guides and arranged for their installation on site. Twenty five control current and motor cables were laid over more than fifteen metres of hygienic cable trays. Mark Wesselink, lead fitter at Van Lente, continues: "Installation took next to no time. A couple of building alterations had to be made in the production facility and, having done that, the Streamline HD system could be installed smoothly and without problems. That was in September 2016. Since then a few changes have been made to the cable guide system, which also went smoothly. The absence of tie-wraps makes adding extra cables quick and easy. All in all the cost of laying and adding cables with the HD product was three times less than with a conventional solution. Not having to work with tie-wraps makes a big difference."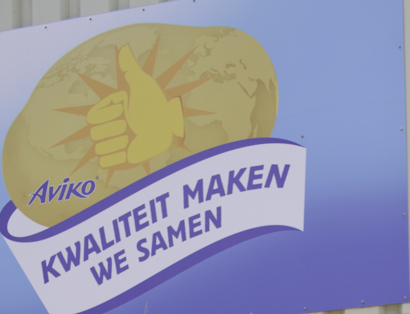 Producing quality together
The slogan Producing quality together, that can be seen all over the Aviko factory premises, is one that Aviko, Van Lente and Niedax have modelled perfectly in this hygienic design project. According to Evers: "This the result of a series of demand-driven innovations. The fact that the market players have stated the undesirability of tie-wraps in production environments in practical guidelines via Safe Food Factory has created clarity around the installation of hygienic cabling. I also applaud this successful joint project as a member of the board of EHEDG Nederland and a Member of the Executive Committee of EHEDG International. Clearly, everyone in the food industry is committed to achieving maximum food safety to the best of their knowledge, but by sharing know-how a new standard has come about for hygienic cabling. Streamline HD is the first tangible result of this."
Less is more
In addition to cost and time savings, the key thing for Aviko was to minimise the hygiene risks in the production environment. Schuurman explains, "We may well have an advanced detection system, but now there are no tie-wraps in the vicinity of the production belts we have minimised the risk to zero. When it comes to food hygiene, here at Aviko we simply go for the safest option, and experience has taught us that a solution that minimises unnecessary material is often the best."
To continue to be able to meet the ever more demanding requirements of customers into the future, Aviko will continue to promote new improvements for making production processes more sustainable and safer and where possible subject these developments to practical tests. Schuurman again: "Van Lente helped to point us in the direction of new developments and to bundle these in the form of a complete solution. We like the solution from Niedax because it offers enhanced food safety while saving time and costs. The next time we extend the facility we will go for hygienic Streamline HD cable guides."
Featured expert: Michael Evers